(BPT) – Most people would agree veterans have earned the best possible healthcare for their service and sacrifice. Unfortunately, veterans can endure dangerously long wait times for medical services, including those that require anesthesia care. One reason for these delays is that Certified Registered Nurse Anesthetists (CRNAs) in the majority of VA facilities cannot practice to the full extent of their education, training and licensure. Allowing CRNAs full practice authority will ensure veterans receive the high-quality care they deserve.
In the U.S. military, CRNAs are the primary providers of anesthesia care, and often the sole providers of anesthesia in stressful environments. Out of almost 60,000 CRNAs, 5% serve in the military, and 2,000 CRNAs provide care in VA healthcare facilities. However, due to federal regulations, even the most highly trained, experienced CRNAs — including many veterans who provided anesthesia care independently while serving — are not permitted to provide anesthesia care in VA hospitals without supervision by physician anesthesiologists. This requirement not only disregards CRNAs' training and expertise, but delays surgeries for veterans.
"In the military, CRNAs are competent and autonomous because we are trained to go to war," said retired U.S. Air Force Colonel Janet Setnor, MSN, CRNA. "When you go to war, you don't know who's going to be there or how catastrophic the injuries will be. You have to have skills to get you through whatever is thrown at you."
Yet even nurse anesthetists with this level of experience are required to be supervised when they work in a VA hospital.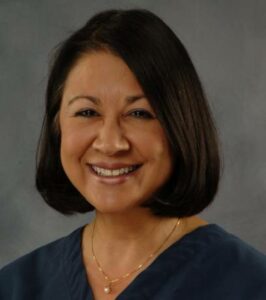 "When I was deployed, I was the sole anesthesia provider. The soldiers' combat wounds were horrific, but my surgical team had an astonishing success rate," Setnor said. "Yet in my home state, I cannot provide even routine anesthesia care in a VA hospital without direct supervision."
Arbitrary regulations delay care
When a CRNA serves in a military hospital, as opposed to a VA hospital, this supervision is not required. Retired Air Force Lieutenant Colonel Adrienne Hartgerink, DNP, CRNA, served 21 years in the Air Force, first as an ICU nurse, then as a CRNA. She now practices at a hospital in Virginia without supervision — because it is a military facility.
"I chose to work here because of the high degree of autonomy," said Hartgerink. "If I worked at a civilian hospital, I would have to be supervised," she said.
CRNAs are the only advanced practice nursing specialty that does not have full practice authority in the VA system, despite recommendations from veterans organizations such as AMVETS. This is causing unnecessary delays in care.
"Veterans have to wait weeks, months, even years for care when we have the ability to fix that problem by allowing CRNAs to practice to their full extent," said Hartgerink.
Safety concerns alleviated
While some express concerns about the safety of CRNAs practicing without supervision from a physician anesthesiologist, Certified Registered Nurse Anesthetists have an outstanding safety record. A study by RTI International confirmed that record by finding no significant difference in patient outcomes between these groups:
Certified registered nurse anesthetists working without anesthesiologist supervision
Physician anesthesiologists working alone
Nurse anesthetists and anesthesiologists working together
The study concluded that allowing nurse anesthetists to provide anesthesia services without supervision does not put patients at increased risk.
Cost efficiency
The RTI study also concluded that because CRNAs receive high-level training in the exact same procedures as physician anesthesiologists, they can provide the same level of service at potentially lower cost.
Current regulations allow state governors to opt out of the CRNA supervision requirement. The authors of the study recommended changing the policy altogether, and encouraged hospitals in all states to use cost-effective nurse anesthetists.
"Now is the time to make full practice authority permanent," added Hartgerink, "because our veterans deserve the best access to care we can provide."
To learn more about the work of CRNAs, visit AANA.com. because CRNAs do not have the ability to practice to the full extent of their education, training and licensure, veterans have and continue to endure dangerously long wait times for anesthesia care and other services. Standardizing practice for CRNAs in the VA will ensure that veterans receive the high quality care they deserve. Veterans have served our country, and now its time we take care of them with value-based, high-quality, cost-effective care — the kind provided by CRNAs.